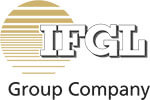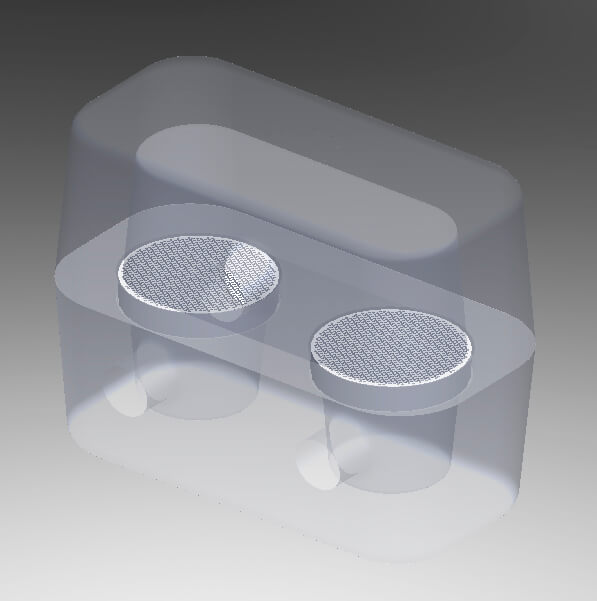 Filter position model Duo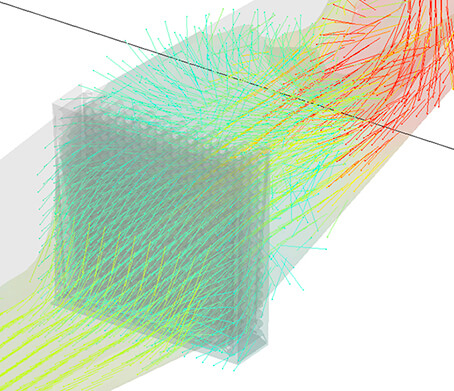 Illustration directional vectors of flow
Services
hofmann CERAMiC offers professional support for casting technology. We support companies in calculating, designing, constructing, and simulating casting systems. Our company completes a casting technology analysis based on numbers, data, facts, drawings, and design data provided.
hofmann CERAMiC develops descriptive designs for improving economic efficiency and/or reducing errors in casting systems and corrective actions in close collaboration with the customer.
Hofmann CERAMiC uses a quick and precise simulation software to analyze casting systems, in order to discover potential areas of improvement during mold filling and solidification and optimize the casting system early on in the development phase. Reality-based 3D data sets for the casting and filter geometry are used to best simulate thermodynamics and flow characteristics between the mold form and the melt. This helps us create optimal and economical solutions early on, improving output and error costs. Almost any material can be simulated, no matter the casting process used.
The cast part production tool only goes into production if the results of the simulation analysis fulfill quality requirements so that the tool has a robust design. This lets our customers benefit from shorter development times and lower costs, as well as consistent product and process quality.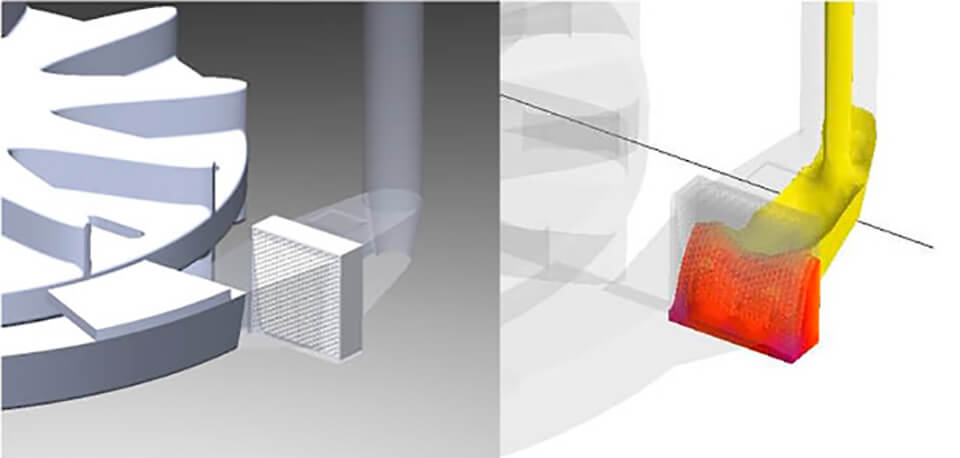 Simulation of the real filter geometry for pressure loss optimization and to assess thermodynamic processes in the filter element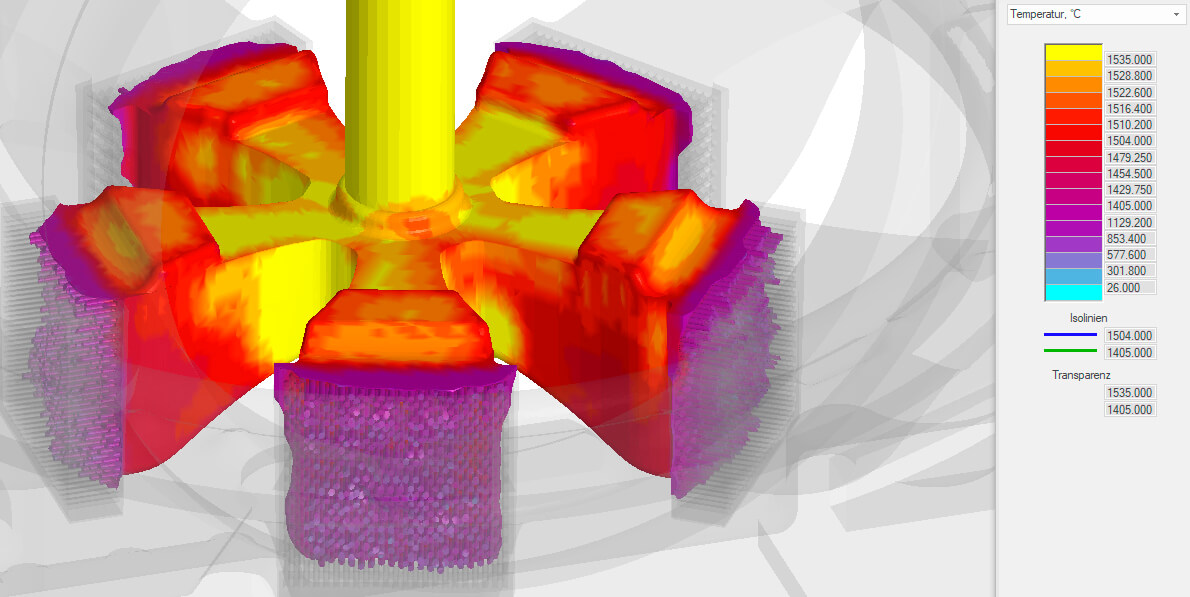 Simulation of temperature profile during casting
Overview of our services:
Calculation, design, and construction of casting systems
Form filling and solidification simulation
Project and systematic error analysis support
Support for product and process approvals
Planning and completing process audits
Technical planning for new investments and automation projects
Project management
All services can be commissioned worldwide by agreement.
Send us a message or call us at +49 2777 / 9145-0.